With the winter holidays coming up, I often get asked at the clinic about some of my favorite kitchen and bath products I use regularly at home to stay healthy. Today I'm sharing some of the most well-loved books and gadgets I use non-stop at my house. (Seriously, all of these are in regular rotation at my house.)
Cookbooks:
Practical Paleo by Diane Sanfilippo
This is probably the most dog-eared and stained cookbook in our kitchen. On top of having amazing real food recipes, it also is chock-full of nutritional information and 30-day meal plans for a variety of chronic conditions such as Type II Diabetes, hypothyroidism, and Irritable Bowel Disease.
Nom Nom Paleo: Food for Humans by Michelle Tam and Henry Fong
While technically I don't have this cookbook, I do have their iPad app and I LOVE it. Michelle creates my favorite Instant Pot recipes and her humor and personality flows from everything she does. I've been an avid reader of her blog since 2008 so I can tell you with 100% certainty that her recipes are the real deal.
How to Cook Everything Vegetarian by Mark Bittman
Lest you think I only cook paleo in my house (I don't!) I wanted to share with you my favorite reference style cookbook. Mark Bittman doesn't disappoint with this tome full of vegetarian classics and modern twists. We all need more vegetables in our diet and this cookbook helps me do just that!
Instant Pot 7-in-1 Cooker
I use this 7-in-1 electric pressure cooker multiple times a week. Hell, I even use it multiple times per day! A few of my favorite things I use it for: perfectly hard boiling a dozen eggs at a time, BBQ pork in under 2hrs, a d homemade bone broth in under an hour. I've even made perfect risotto in this thing! Seriously, I"m in LOVE.
This handy gadget is a gluten-free person's best friend (like me!). In the summer I use this to make zuchinni noodles for our backyard pesto - and in the winter I like to spiralize up some sweet potatoes to fry up in a cast iron pan for a breakfast hash.
This blender is a giant workhorse in the kitchen. I use it for anything from perfectly blended green smoothies (where I don't have to trim the kale!) to homemade almond butter, paleo mayo, and the silkiest butternut squash soup you've ever eaten. I have yet to get the dry canister to make my own gluten-free flours, but that's next on my wish list!
Medicinal Herbs, A Beginner's Guide by Rosemary Gladstar
I love this short and snappy book for any beginner looking to dip their toe into using herbs for natural healing. This book is super reader friendly and uses many plants you're probably familiar with in new and interesting ways. Plus, Rosemary is the godmother of herbalism and her knowledge runs incredibly deep. One of my absolute faves!
Healing with Whole Foods by Paul Pitchford
This was THE book that got me into Chinese medicine over a decade ago. It focuses on using food as medicine, but also is great if you're interested in learning more about working with the seasons to benefit your health.
Stone Medicine: A Chinese Medical Guide to Healing with Gems and Minerals by Leslie J Franks
Ever wonder how we've learned so much about how to use stones for health and healing in our treatments? This book is our secret weapon. We have a copy in the office AND I have a copy at home - no joke! It's also a great beginner's primer on the theory's behind Chinese medicine. Reads like a textbook, but highly recommended!!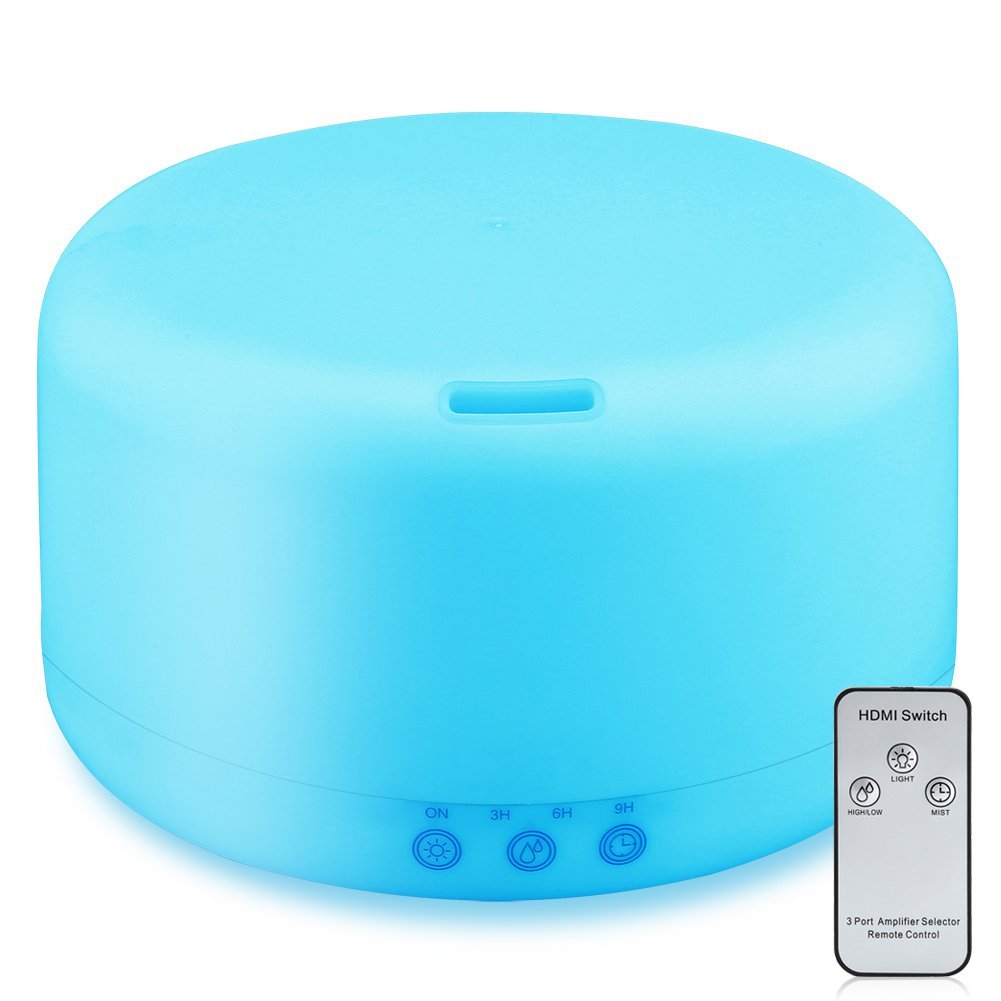 This diffuser runs every night in our bedroom come wintertime. It brings just enough moisture into the air (our bedroom is tiny so a traditional humidifier is actually too humid for us!) and circulates my favorite essential oils blends through the air. (I usually stick with a rosemary + thyme mix during cold season and lavender at night to help sleep.)
This mat helps bring some of the benefits of your acupuncture treatments home with you! It uses acupressure to stimulate a lot of the same meridians and acu-points we access in the clinic - all from the comfort of your own bed. I used this a lot after my neck surgery several years back and found it great to help me relax, sleep without pain, and wake without headaches.
Dandy Blend Instant Herbal Beverage
This might feel like a weird gift to some of you, but if I was gifted a 2lb bag of my fave morning beverage, I'd be stoked.
This is my favorite coffee alternative and was my saving grace when I cut caffeine out of my life several years back. I like to mix mine with a bit of acacia fiber and collagen hydrolysate for a healthy morning blend.
*The information provided on this site is intended for your general knowledge only and is not a substitute for professional medical advice or treatment for specific medical conditions. You should not use this information to diagnose or treat a health problem or disease without consulting with a qualified healthcare provider. Please consult your healthcare provider with any questions or concerns you may have regarding your condition.
*Heads up! This post may contain some affiliate links. If you buy something through one of those links you won't pay a single cent more, but we'll get a small commission that helps keep the content flowing. P.S. We only recommend products we use in our own daily life!